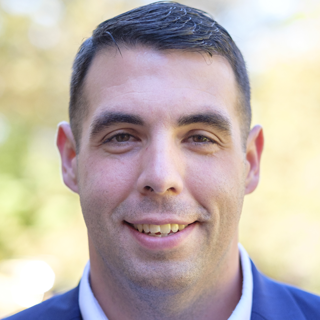 Jason is the Analytics & Innovation Manager for Guilford County where his work revolves around data, internal/external innovation, and university/community partnerships. He currently serves as the manager of the county's open data program and also serves as county lead on the MetroLab partnership with UNCG. Jason also developed and assists with the coordination of ansWEr Labs with The City of Greensboro. He is a graduate of the Masters of Public Administration program at North Carolina State University and is incredibly passionate about the power of positive leadership.
---
Presentations
SCS19: SCHOLARLY IMPACT AND INFRASTRUCTURE
Panel: The Invisible Nature of Infrastructure Development
Abstract: The NSF funded report "Understanding Infrastructure:Dynamics, Tensions, and Design" notes that historical infrastructure development across a range of sectors is successful once it becomes "ubiquitous, accessible, reliable, and transparent." Given that our community tends to be more attracted to new and exciting projects or ideas, how do we embrace and celebrate the invisible nature of infrastructure development? The Sheridan Libraries at Johns Hopkins University have long-term partnerships with scholars from the humanities and sciences. As these partnerships have evolved into trusted relationships, we have developed progressively deeper layers of infrastructure to sustain data collections and services. At a time when some of this infrastructure is over 20 years in the making, we find ourselves wondering why there is not more enthusiasm about the persistence of our efforts. This presentation will document the evolution of the partnerships, the corresponding infrastructure, and the challenges of casting this invisible work as success.