Scholarly Communications Symposium 2018
Date: Monday, April 2, 2018
Location: Alexander Room, Elliot University Center, UNC Greensboro

Speakers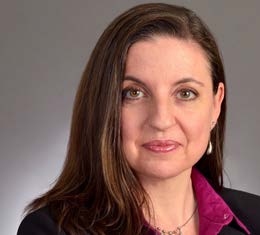 Kathleen Fitzpatrick is MSU Director of Digital Humanities, and previously served as Director of Scholarly Communication for the Modern Language Association, and has written extensively on critical issues concerning the rise of digital humanities and associated P&T issues. PRESENTATION: What Counts.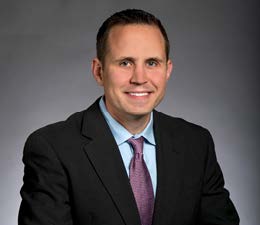 Andrew Torget is a historian of the U.S.-Mexico borderlands and nineteenth-century North America at the University of North Texas, where he directs a digital humanities lab. A veteran of pioneering work in digital scholarship, he has been a featured speaker at Harvard, Stanford, Rice, Duke, Johns Hopkins, and the Library of Congress. PRESENTATION: The Perilous Path of Going Up for Tenure in the Digital Age.
Schedule

Registration and Breakfast
Session 1:
Kathleen Fitzpatrick (MSU, MLA)
Session 2:
Andrew Torget (UNT)
 Session 3:
Panel on P&T criteria
Session 4:
Daniel Herr (JSNN)
Session 5:
Panel on Alt-Metrics & Tenure Evaluation
Session 6:
John Unsworth (UVA)
Sessions
Session 1 – Kathleen Fitzpatrick (MSU,MLA) Presentation: What Counts.
Abstract: We strive for objectivity and critical distance in scholarly assessment practices, especially where those assessments are applied to personnel rather than to individual projects. The principle of objectivity is laudable, but it too often leads us to counting things — which is to say, relying on metrics that can be counted — rather than permitting stickier, more complex forms of judgment to enter into the process. This talk will explore some of the problems with an overreliance on metrics, and even "alternate metrics," in promotion and tenure processes, as well as a few possibilities for establishing richer assessment criteria that are more in alignment with scholarly values.
Session 2 – Andrew Torget (UNT) Presentation: The Perilous Path of Going Up for Tenure in the Digital Age.
A personal account of a recent experience of going through the tenure process with a digital portfolio, detailing both the challenges and opportunities that digital humanities work presented for colleagues in UNT's history department. In so doing, Torget will reflect on what 15-years of work in the digital humanities has meant for his career in the rapidly evolving academic landscape.
Session 3 – Panel: "P&T and Community Engagement, A Mosaic of Audiences, Artifacts, and Impacts . " Panelists: Emily Janke (Dir., Institute for Community and Economic Engagement), James Albright (Director of Guilford County Emergency Services), and Terri Shelton (UNCG Vice Chancellor of Research and Engagement).
Abstract: Community engagement is the practice of engaging with collaborators outside of academe to address community-identified priorities. A key principal and practice of community-engaged scholarship is the commitment to work reciprocally with community partners for mutual benefit. This means that community-engaged scholars are often generating many different forms of communications for different audiences. This panel discusses the various audiences of community-engaged scholarship, the scholarly communications they produce, and the importance of appropriate reviewers to determine the impact of scholarship. We will hear from a community partner about why diverse conceptions of impact matters to communities.