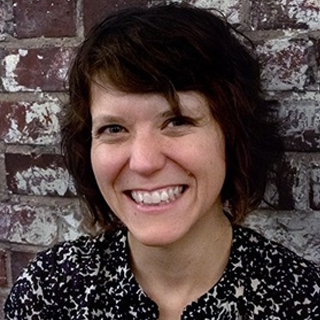 Liz Milewicz heads the Digital Scholarship Services department in Duke University Libraries. Her team partners with faculty and students on digital research, teaching, and publishing projects, and provides training and consulting in digital approaches to scholarship. She currently co-leads Project Vox, a digital publication and educational initiative that seeks to reform and diversify philosophy instruction. Before coming to Duke in 2011, Liz managed two NEH-funded digital humanities projects at Emory University (The Expanded Online Transatlantic Slave Trade Database and African Origins) and worked with the Emory Libraries on a range of digital library initiatives. She earned her doctorate at Emory as well, where she studied the evolving culture, role, and sound of academic libraries.
---
Presentations
SCS19: SCHOLARLY IMPACT AND INFRASTRUCTURE
Social Infrastructure: Building Scholarship through People, Process, and Engagement (working title)
The ubiquity of platforms and hosting services has removed many of the technical barriers to publishing digital scholarship. For some scholarly publishing projects, this has led to greater recognition of the human dimensions of creating, growing, and sustaining online publications. Project Vox, an open educational resource on early modern women philosophers with an international community of users and a largely student and volunteer work force, finds its greatest strength and challenges in maintaining its social infrastructure. Whether it is continually attracting and training the individuals who collect, curate, and synthesize research; engaging audiences to incorporate this resource in their research and instruction, and contribute back to the project; or standardizing and disseminating its approach to collaborative research to other institutions and research teams, Project Vox has relied on engaged individuals and replicable workflows. This human-centric approach also raises educational and ethical considerations for the producers of digital scholarship, as we seek to engage new audiences and partners in our scholarly work.