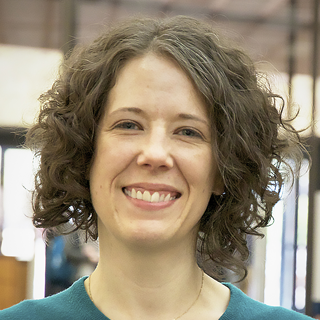 For nearly a decade, Kristi Park has led consortial Open Access and digital preservation initiatives at the state and national levels. The Executive Director of the Texas Digital Library (TDL) since 2015, Kristi oversees a portfolio of collaboratively built and managed services that enable sharing and preserving scholarship and research data. During her tenure, the Texas Digital Library has launched a statewide repository for sharing and managing research data, joined the Chronopolis digital preservation network, and grown its membership to 22 institutional members.
Kristi joined the Texas Digital Library in 2009, serving in various marketing and communications roles before becoming executive director. Prior to TDL she worked in private industry as a researcher, writer, and editor for business and educational publishers. A native Texan with deep roots in the state, she earned her bachelor's degree in English from Texas A&M University and a master's degree in English from the University of Texas at Austin.

---
Presentations
SCS19: SCHOLARLY IMPACT AND INFRASTRUCTURE
Panel: The Invisible Nature of Infrastructure Development
Abstract: The NSF funded report "Understanding Infrastructure:Dynamics, Tensions, and Design" notes that historical infrastructure development across a range of sectors is successful once it becomes "ubiquitous, accessible, reliable, and transparent." Given that our community tends to be more attracted to new and exciting projects or ideas, how do we embrace and celebrate the invisible nature of infrastructure development? The Sheridan Libraries at Johns Hopkins University have long-term partnerships with scholars from the humanities and sciences. As these partnerships have evolved into trusted relationships, we have developed progressively deeper layers of infrastructure to sustain data collections and services. At a time when some of this infrastructure is over 20 years in the making, we find ourselves wondering why there is not more enthusiasm about the persistence of our efforts. This presentation will document the evolution of the partnerships, the corresponding infrastructure, and the challenges of casting this invisible work as success.