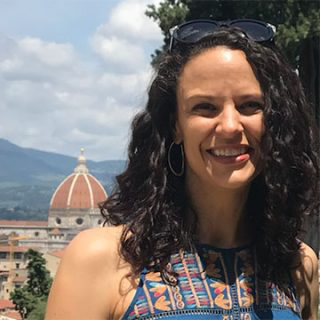 Dr. Katherine Skinner is the Executive Director of the Educopia Institute, a not-for-profit educational organization that empowers collaborative communities to create, share, and preserve knowledge. She is the founding program director for the MetaArchive Cooperative, a community-owned and community-governed digital preservation network founded in 2004 that now has more than 50 member institutions in four countries. She has also played a founding role in the Library Publishing Coalition, a membership organization that now supports library publishing and scholarly communications activities across more than 70 academic libraries; and the BitCurator Consortium, a community-led membership association that supports digital forensics practices in libraries, archives, and museums, and that provides administrative, user, and community support for the BitCurator environment and open-source tools.
Skinner received her Ph.D. from Emory University. She has co-edited three books and has authored and co-authored numerous reports and articles, including Educopia's Community Cultivation Model. She is currently Principal Investigator for research projects on continuing education (Nexus, Mapping the Landscapes), digital preservation (ETD plus, Bitcurator.edu), and scholarly communication (Library Publishing Curriculum, Chrysalis). She regularly teaches graduate courses and workshops in digital librarianship and preservation topics, and provides consultation services to groups that are planning or implementing digital scholarship and digital preservation programs.
---
Presentations
SCS19: SCHOLARLY IMPACT AND INFRASTRUCTURE
Collaboratively Maintaining Scholarship
Abstract: Rapid and ongoing technological change has inspired scholars, editors, publishers, distributors, and librarians to forge new collaborative alliances to increase the longevity of digital scholarship. In this talk, Skinner will share information about promising academy-led efforts that are assembling interdependent, multi-stakeholder teams to study and address a range of socio-technical scholarly communication challenges. She will describe some of the practical steps that everyone involve in publishing and disseminating scholarship can take to improve the persistence, availability, and accuracy of scholarly research infrastructure and its varied outputs.