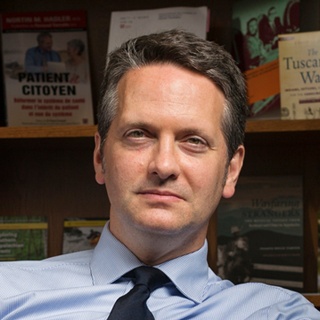 John Sherer was named the seventh director of the University of North Carolina Press in June of 2012. Since his arrival the Press has published two New York Times bestsellers and has been the recipient of several major foundation grants including two grants of nearly $1 million each from the Andrew W. Mellon Foundation to support new scaled models for high quality monograph publications.
Previously, he was the publisher of Basic Books in New York and also held the positions of Publisher of Nation Books, member of the AAP Trade Executive Committee, and adjunct professor at New York University's School for Continuing and Professional Studies. He has held marketing positions at Henry Holt, the Brookings Institution and was a manager and buyer at Olsson's Books and Records in Washington, DC. He is a
graduate of the University of North Carolina at Chapel Hill.
---
Presentations
SCS19: SCHOLARLY IMPACT AND INFRASTRUCTURE
The Sustainable History Monograph Pilot
Abstract: As university finances continue to be under stress, the economics of monograph publishing have never been more challenging. And yet with new digital tools and platforms, this should be a golden age for the distribution and accessibility of university press publications. The University of North Carolina Press has recently received a $1 million grant from the Andrew W. Mellon Foundation to develop a web-based, standardized workflow for the production of high-quality university press monographs in open digital editions. Press director John Sherer will discuss how the grant is bringing together over twenty university presses to publish up to 150 new monographs in the pilot.