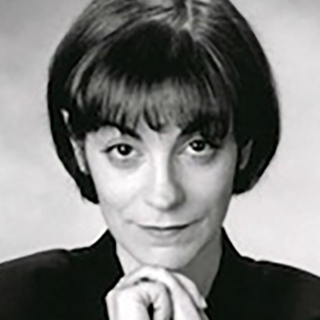 Amy Friedlander was named Deputy Office Director in the Office of Advanced Cyberinfrastructure, Directorate for Computer and Information Science and Engineering (CISE/OAC) in January, 2016 where she had served as Acting Deputy Division Director since November, 2014. Since joining NSF in 2010, she has led several strategic activities, one of which resulted in the widely-distributed report Rebuilding the Mosaic (2011). She was responsible for coordinating Foundation-wide activities for the Public Access Initiative.
Prior to her NSF appointment, Dr. Friedlander held positions in the non-profit and private sectors. Among other projects, she participated in the Blue Ribbon Task Force on Sustainable Digital Preservation and Access, funded largely by NSF; led the initial strategic planning for the Library of Congress' National Digital Information Infrastructure and Preservation Program; and served as editor-in-chief of the ACM Journal on Computing and Cultural Heritage. At the Corporation for National Research Initiatives, she was the founding editor of D-Lib Magazine (www.dlib.org) and the author of a series of studies of the historical development large-scale technology infrastructures in the U.S.
Dr. Friedlander graduated from Vassar College, where she was elected to Phi Beta Kappa, and holds the M.A. and Ph.D. in History from Emory University and the M.S.L.I.S. from The Catholic University of America. She pursued postdoctoral work on quantitative methods and computer-assisted social science research at the Newberry Library in Chicago, IL.

---
Presentations
The Directorate for Computer and Information Science and Engineering has four goals:
To enable the U.S. to uphold a position of world leadership in computing, communications, and information science and engineering
To promote understanding of the principles and uses of advanced computing, communications and information systems in service to society
To support and provide advanced cyberinfrastructure to enable and accelerate discovery and innovation across all disciplines
To contribute to universal, transparent and affordable participation in an information-based society.
To achieve these, CISE supports investigator initiated research in all areas of computer and information science and engineering, fosters broad interdisciplinary collaboration, helps develop and maintain cutting-edge national computing and information infrastructure for research and education, and contributes to the development of a computer and information technology workforce with skills essential for success in the increasingly competitive global market.